The President of the Hellenic Authority for Higher Education (HAHE), Prof. Pericles A. Mitkas and the Director-General Dr. Christina Besta represented HAHE at ENQA's General Assembly meeting, which took place on 25-27 October in Dublin, Ireland. The event was organised in cooperation with the QQI (Quality and Qualifications Ireland), the Irish Higher Education Authority.
The issues presented and discussed in plenary and breakout sessions included, among others: the practical links between quality assurance and skills recognition, academic integration, the future of the ESG (Principles and Guidelines for Quality Assurance in the European Higher Education Area), but also cross-border quality assurance and especially outside the European Higher Education Area.
In particular, the General Assembly, held on 26th October, confirmed by unanimous vote, the renewal of HAHE's ENQA membership until April 2028 and awarded the relevant certificate, thus completing the process of HAHE's external evaluation by the European Agency.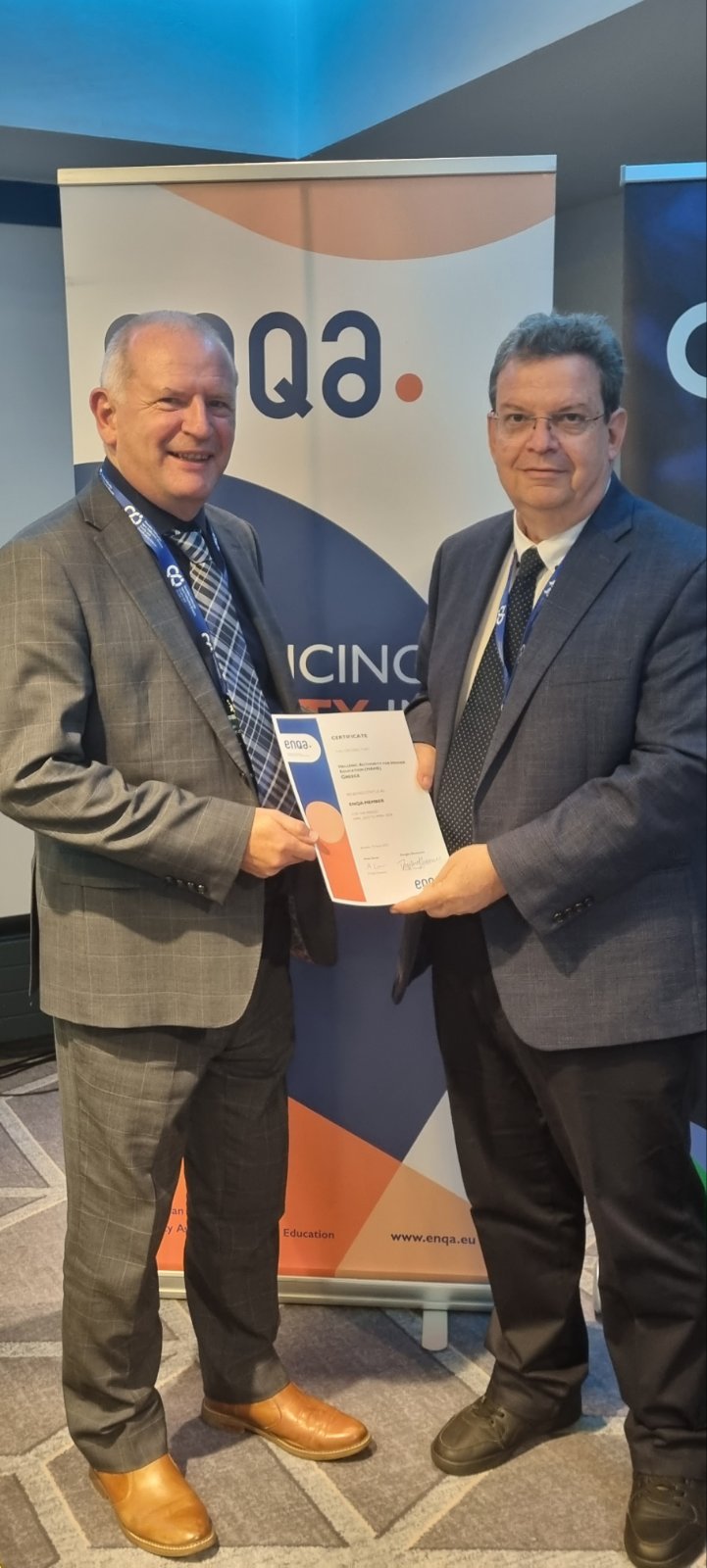 ENQA President, Mr. Douglas Blackstock awards the certificate to HAHE President, Prof. Pericles A. Mitkas